Supernatural has been one of The CW's most popular shows, and its enthusiastic fan base has kept the series going for 15 seasons. With everything wrapping up in 2020, it's interesting to look at the lead actors' careers who've have helped make the long-running show so successful. That would be Jensen Ackles (Dean Winchester), Jared Padalecki (Sam Winchester), and we're also throwing Misha Collins in the bunch because who doesn't consider Castiel part of the brothers?
With information gathered from around the web, here's a peek at each of these three cast members' estimated net worth. They all have business endeavors and investments outside of the show, and those are factors that contribute (or don't) to these numbers.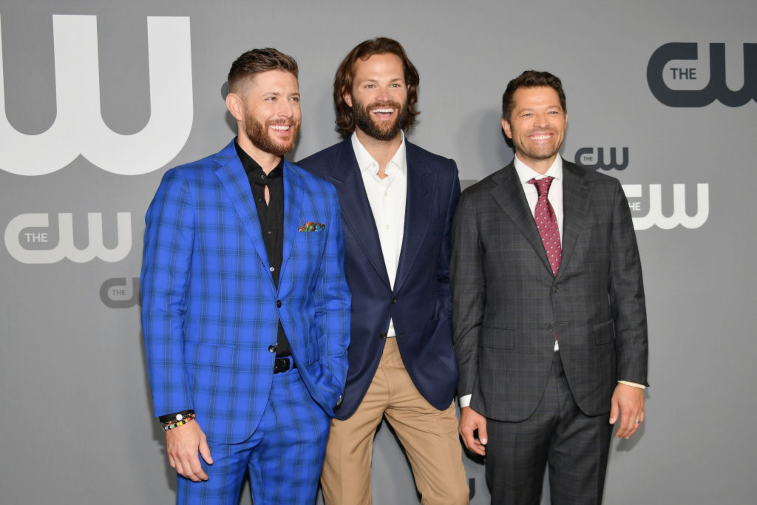 Jared Padalecki
Before we knew him as Sam Winchester, Padalecki was in Gilmore Girls as Dean Forester, Rory's boyfriend. While he's also had a few roles in feature films, Supernatural blew up his career-in a good way. According to several sources, including Golden Buffalo TV, Padalecki makes $125,000 per episode.
Read more: Jared Padalecki net worth, wife, kids, height, age, and house
But in addition to his earnings from Supernatural, he owns several businesses. One is the Stereotype bar in Austin, Texas, which opened last year. It's just happens to be the site of his arrest in October. He's also involved in a winery business and several other ventures in the Texas area, including at least one with his co-star Ackles. They're really like brothers!
Per Celebrity Net Worth, Padelecki's net worth is $12 million.
Jensen Ackles
Jensen Ackles has also worked in the entertainment industry for long time and first started racking up fans as Eric Brady on Days of Our Lives. People still talk about his turn in that show. Over the years, he's played characters in Dark Angel, Dawson's Creek, and Smallville. After being Dean Winchester for 15 seasons, it's pretty much a given that he'll always be remembered as the tough elder brother.
Read more: Jared Padalecki Net Worth
Besides acting, Ackles co-owns a brewery with members of his family called Family Business Brewing Co., per Eater. He and Padalecki also co-own a local business or two in the Austin area, but the majority of Ackles' business endeavors are located in Texas.
To top that off, he's part of a band called Radio Company and they just dropped an album this past October. According to Golden Buffalo TV, Ackles makes $175,000 per episode for Supernatural. His net worth? It's estimated to be roughly $14 million.
Misha Collins
Fan-favorite character Castiel has become a staple on the show thanks to Collins' portrayal of the thoughtful, sometimes conflicted angel. Off screen, Collins runs a charity organization called Random Acts that promotes-you can guess-random acts of kindness.
Read more: Jared Padalecki Net Worth 2022: Are Jared and Jensen Still Friends?
With the help of their two children, he and his wife Vicki just released a family-friendly cookbook called The Adventurous Eaters Club. However, the Collins' plan on donating all the proceeds from the book to various charities.
Before landing the role of the beloved Castiel, Collins had acting gigs in a number of TV series including CSI, NCIS, Without a Trace, and E.R. These days, he acts, produces, and directs.
Collins reportedly earns $110,000 per episode of Supernatural and according to Celebrity Net Worth, has an estimated net worth of roughly $2 million.
Please see more with the summary list How much is jared padalecki worth best and most detailed compiled by vestasoft.org